Code PD-430829 Manufacturer PetDreamHouse
PetDreamHouse Paw Lick Pad – Baby blue
Paw Lick Pad for dogs and cats will soothe, relax and entertain for a long time while helping with excessive chewing. Its surface is mainly designed for more liquid and sticky treats.
PetDreamHouse Paw Lick Pad – Baby blue
Active licking keeps the pet calm and entertained. It can also stimulate saliva production to improve digestive health.
Spoil your four-legged friends with a healthy food licking game with the new Licki PAW Pad. It is perfect for sticky treats like yogurt, gravy, soggy biscuits or peanut butter.
Place the Licki Paw Pad on the PAW feeder and let the healthy licking begin! The Licki Paw Pad is made with soft food grade TPE rubber, free from PVC, BPA, latex, metals, and phthalates.
It's also freezer friendly and dishwasher safe (top rack). The pad can also stick on other surfaces like window, fridge door or walls via its suction cup base.
Size: 23 x 14 x 1,6 cm
| | |
| --- | --- |
| Brand | PetDreamHouse |
| Kód produktu | PD-430829 |
| Pet | cats, dogs |
| Product category | slow bowl |
| Brand | PetDreamHouse |
| Buying by | 1 pc |
| Type of Bowl | licking pad, slow feeding |
| Expiration | without expiration date |
Alternative products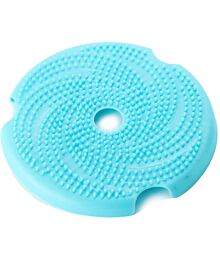 in stock
219 Kč inc. VAT
in stock
469 Kč inc. VAT
in stock
469 Kč inc. VAT